Maricar and Scott Bradley
Cocolat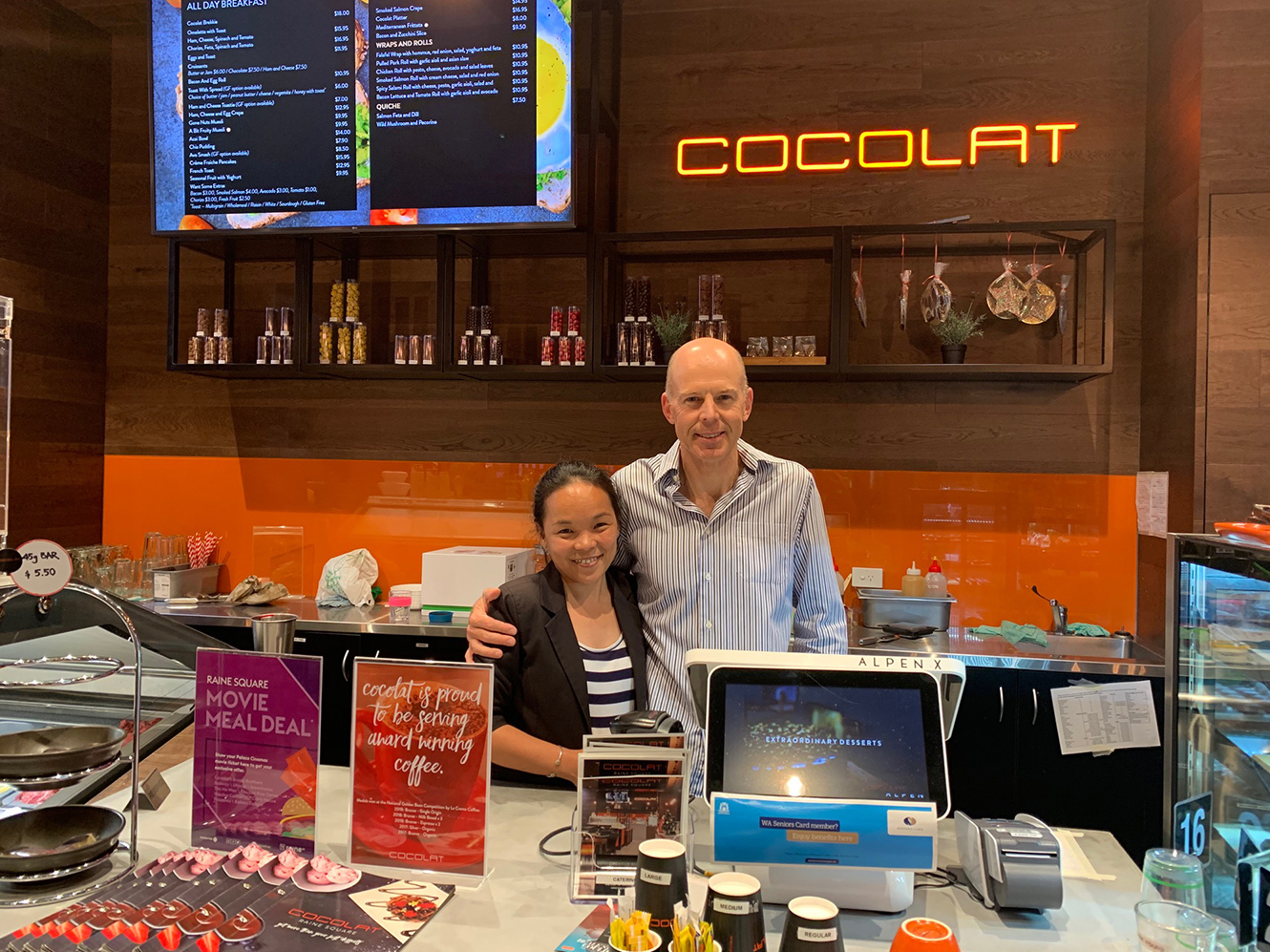 As the master franchisees in WA for Cocolat, Maricar and Scott Bradley may just have every dessert-lovers dream job.
After falling in love over dessert on their first date, the couple have celebrated every milestone with dessert ever since.
So when they decided to quit their 9-5 jobs in project leadership and corporate training to open a restaurant, Cocolat was the obvious choice.
The place where you "get more than your just desserts", Raine Square is the couple's second Cocolat restaurant, serving up tempting delicacies for breakfast, lunch, coffee catch-ups and afternoon cravings.
Parents to three-year-old Zoe, Maricar and Scott love travelling, especially to their favourite destination, Greece.
Jim Manifis
newsXpress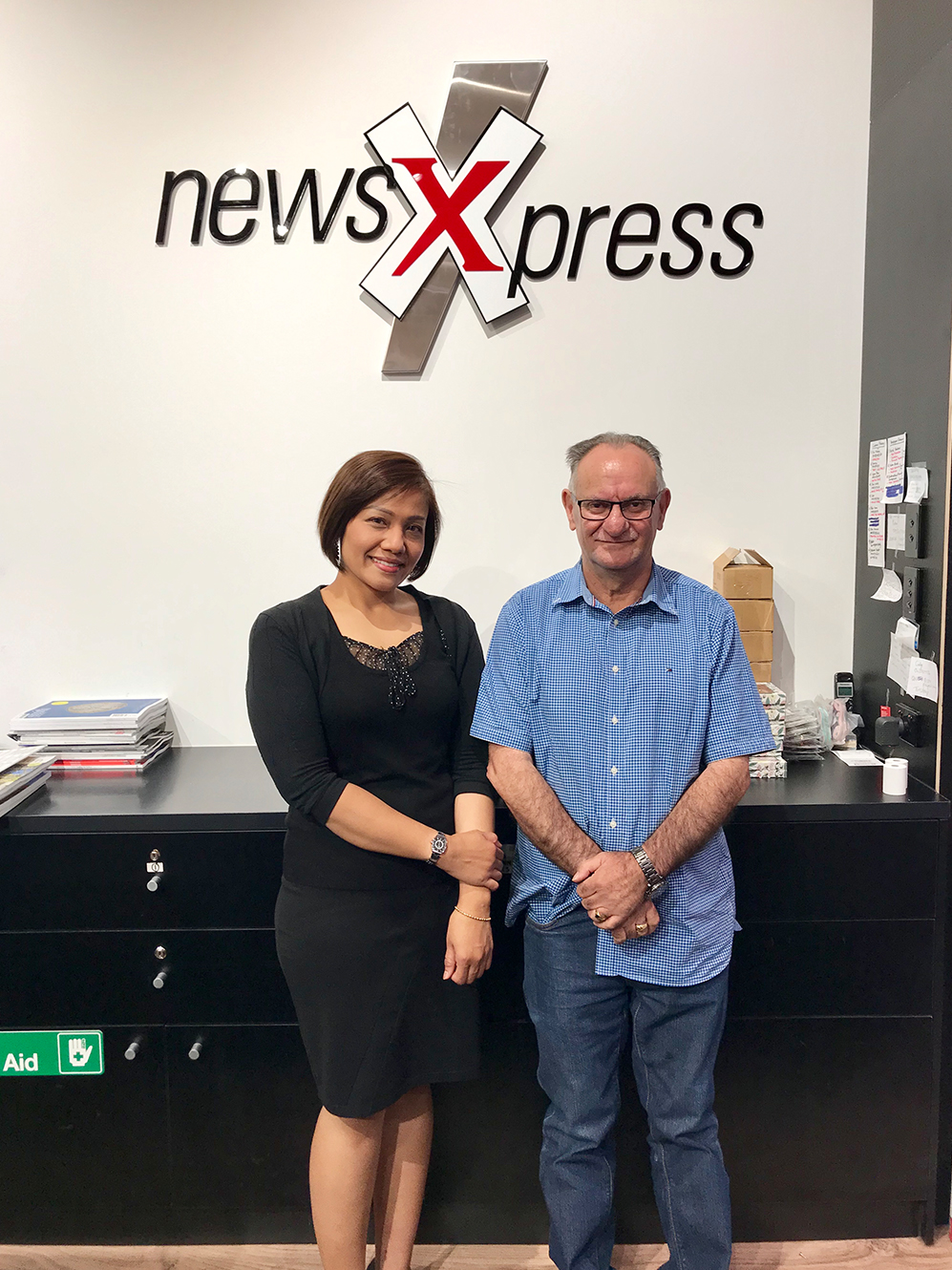 A world-famous collectable Charlie Bear from England may not be the first thing on your mind when you walk into newsXpress at Raine Square, but after 10 years with the company, store owner Jim Manifis knows newsXpress is so much more than just a newsagent.
Jim started his career in retail more than 30 years ago and has two staff at Raine Square helping customers with everything from buying Lotto tickets to choosing the perfect gift or greetings card.
Store manager Lyn loves the environment and says it feels like a family with so many regular customers.
Latest news from Raine Square
Stay up to date with what's on