SNACKS FRINGE WORLD 2021
We're serving up a delicious platter of bite sized FRINGE shows with a buffet of tasty talent!
Event Date
15.01.2021 - 14.02.2021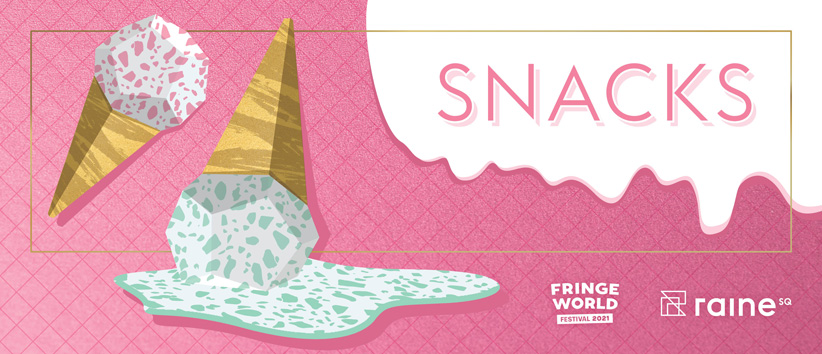 SNACKS is perfect for audiences looking for a taste of the freshest Fringe World fun for free!

Even if you only have a brief hour or so for lunch you can squeeze in a munch and a morsel sized show in the Raine Square food court!
Important Nutritional Information:
Snacks ingredients may include cabaret, circus, stand- up, magic, dance and so much more! When we can, we will provide detailed ingredients for each snack show ahead of time online so you can decide how best to snack! Our snack shows are designed so you can show up and take a bite at any point during the show.
Jan 15 – Feb 14
Wednesdays - Sundays 12:30pm – 1:30pm
Fridays 12:30pm – 1:30pm and 6pm - 7pm
FREE event with no bookings required

See our scrumptious selection of acts and their performance dates below...